Join Us Live
Join Us Online for Live Sabbath Services
With today's technology, online meetings are the next best thing to being there.  People can tune in on the computer (or their smart phone) and be part of the larger fellowship of worship and study. Currently we are using Zoom (www.zoom.us). Download their program on your phone or computer, then dial in to our meeting room number. If you are interested in joining, drop us an email for the meeting ID and schedule.
If you can't join us, we plan to record the meetings and make them available for viewing later. Our schedule may vary over the next several months due to our upcoming travel and speaking schedule.
Upcoming Live Seminars

Tom will be speaking at the Raising Up The Remnant Conference December 26 – 29, 2019 in Missouri, USA. For details, click this link for the Raising Up The Remnant Conference Facebook page
Click here for the official Raising Up The Remnant website.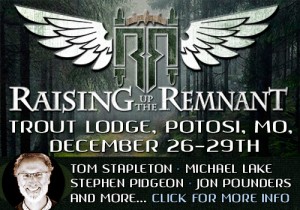 Please check this page often, or like us on Facebook, to be notified of our schedule updates.
(For Live-Streaming only: If the above schedule indicates the use of Live Stream, click below.)
To determine what time these presentations are in your time zone, you can use a time conversion tool: click here.